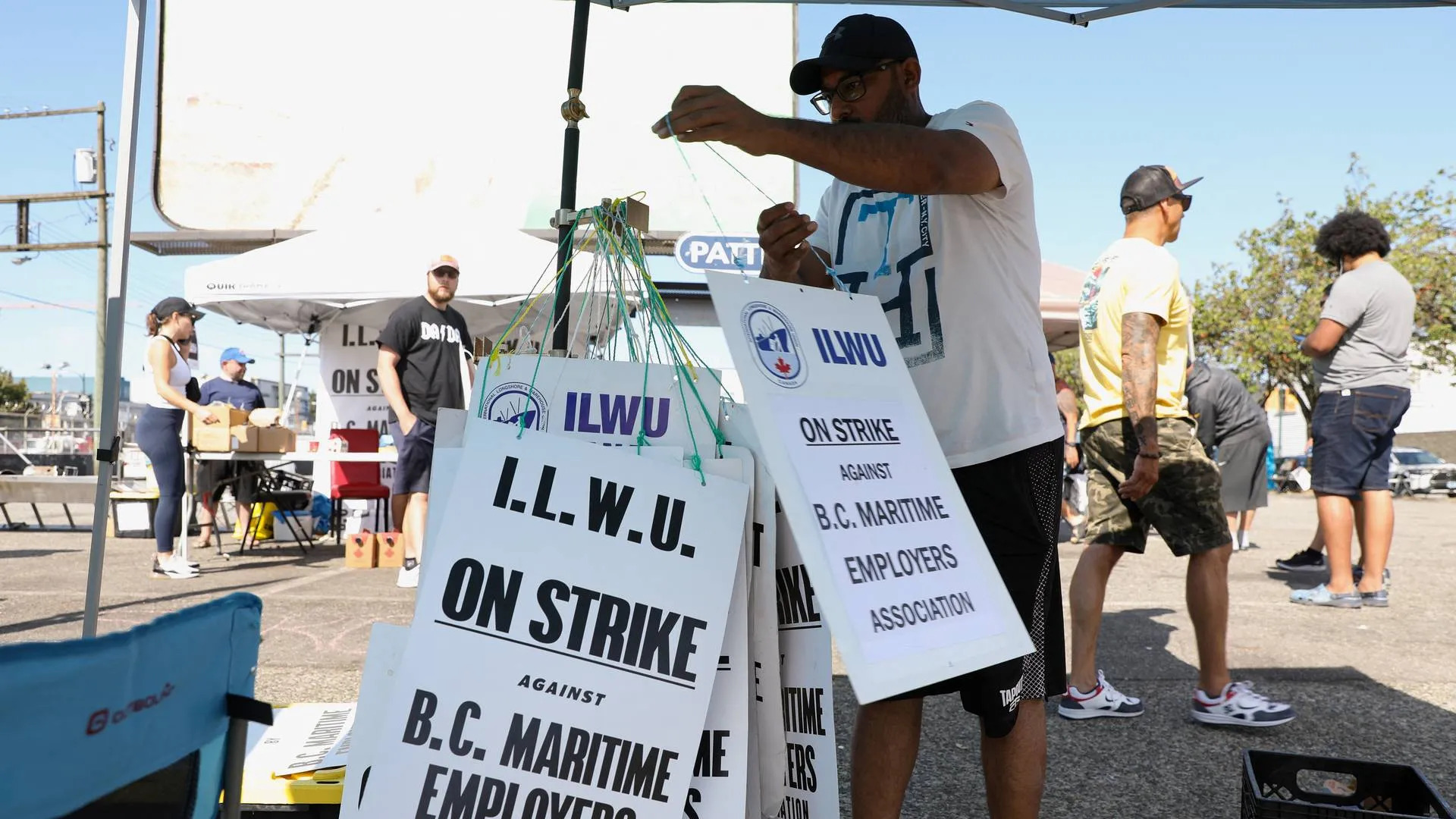 18 Jul

B.C. Port Workers Resume Strike After Union Rejects Tentative Deal

In a recent development, thousands of port workers across British Columbia are set to resume their strike activity after failing to ratify a tentative deal reached through federal mediation. The strike, which took place from July 1 to July 13, involved more than 7,400 workers from the International Longshore and Warehouse Union (ILWU) and was initiated due to concerns regarding port automation, outside contracting, and the rising cost of living.

On July 13, a tentative agreement was reached between the ILWU and their employer, the B.C. Maritime Employers Association (BCMEA), following the intervention of Labour Minister Seamus O'Regan. However, the BCMEA announced on Tuesday that strike activity is set to resume at 4:30 p.m. PT, as the ILWU's internal caucus rejected and did not ratify the tentative agreement.

According to the BCMEA, the mediated four-year collective agreement included significant wage and benefit increases, as well as provisions addressing the union's concerns about outside contracting and worker retention. While both the BCMEA and ILWU recommended the ratification of the tentative settlement to their respective memberships, the ILWU cited concerns about the agreement's long-term viability and its ability to protect port workers' jobs in uncertain financial times.

The strike had already caused significant disruptions to trade, with all goods flowing through the B.C. coast being affected, including the busy Port of Vancouver. Estimates from industry groups suggest that the strike has cost billions of dollars in trade disruptions and resulted in temporary layoffs at various industry facilities.

The resumption of the strike has raised concerns about Canada's international reputation as a reliable trade partner. Bridgitte Anderson, the president of the Greater Vancouver Board of Trade, expressed her dismay and disappointment, highlighting the adverse impacts of the strike on businesses across the country, including shortages, layoffs, and shutdowns.

During the initial 13-day strike period, several industry groups, as well as Alberta Premier Danielle Smith, called for Parliament to reconvene and pass back-to-work legislation to end the strike. However, the federal government, represented by Labour Minister O'Regan, emphasized the importance of reaching the best deals at the negotiating table and regarded the intervention as a "forceful nudge" for both parties to resolve the dispute.

As the strike resumes, the focus will now shift to further negotiations between the ILWU and the BCMEA in an attempt to reach a mutually agreeable resolution. The outcome of these negotiations will not only impact the port workers and the BCMEA but also have broader implications for trade, the economy, and Canada's reputation as a reliable trade partner.