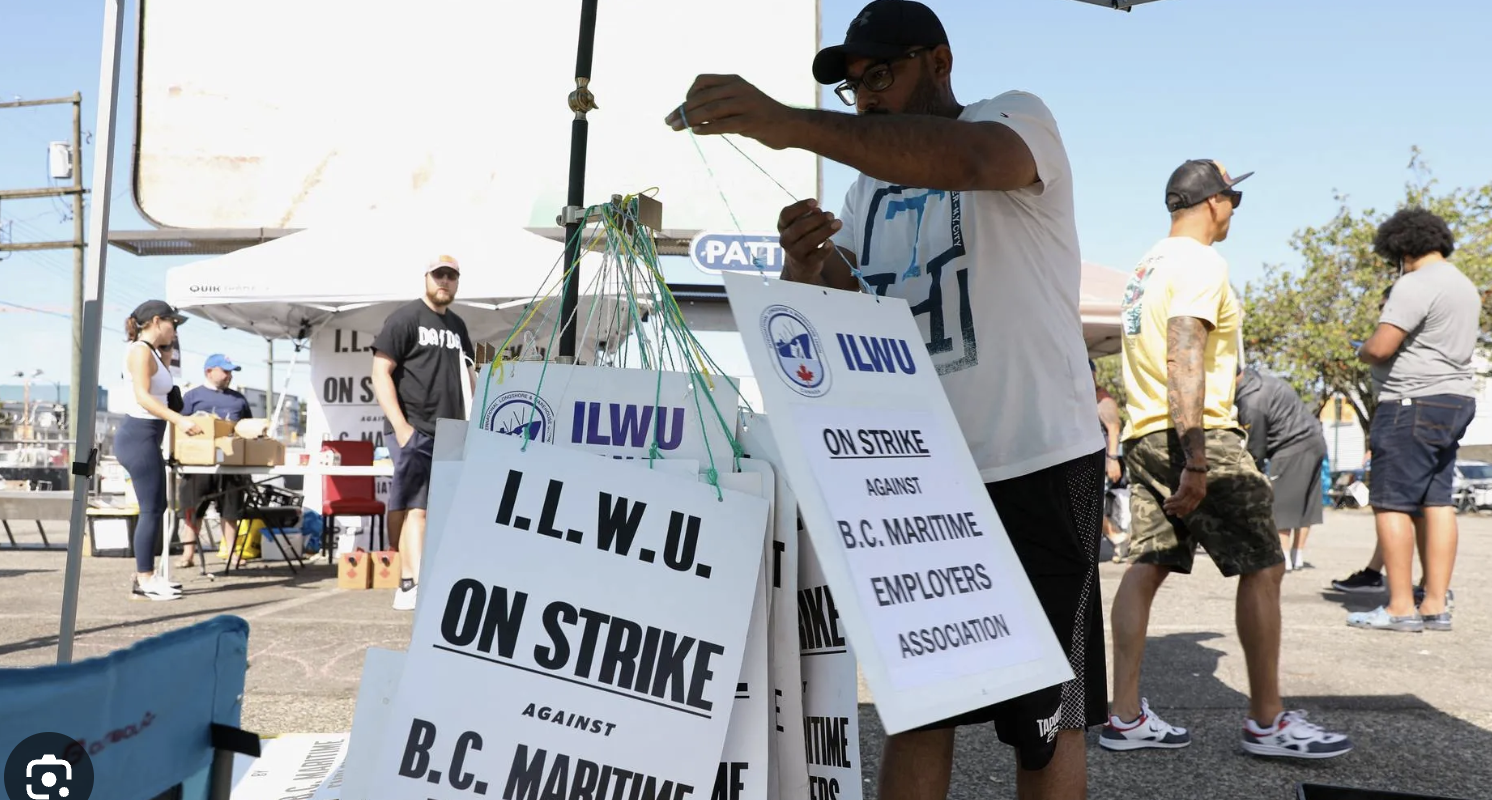 31 Jul

BCMEA Member Negotiations Update: Tentative Agreement Reached and Up for Ratification Vote

Introduction:

In a significant development for the labor landscape in the British Columbia maritime sector, the International Longshore and Warehouse Union Canada (ILWU Canada) and the BC Maritime Employers Association (BCMEA) have successfully concluded negotiations with the assistance of the Canada Industrial Relations Board. The result of these negotiations is a tentative collective agreement, which is now set to undergo a ratification vote by the ILWU Canada membership this week. This article provides an overview of the negotiation process, the proposed agreement, and the anticipated timeline for the ratification vote.

Ratification Process:

The negotiated tentative agreement is now scheduled to undergo a ratification vote within the ILWU Canada membership. On Wednesday, August 2nd, there will be a stop work meeting at 0800 shift for all Locals. Subsequently, the voting process is anticipated to take place on Thursday, August 3, and Friday, August 4. The outcome of the vote will be communicated after these voting sessions have concluded. It is important to note that the ratification vote plays a pivotal role in determining whether the proposed collective agreement will be accepted and put into effect.

Continued Updates:

As this crucial process unfolds, both the ILWU Canada and BCMEA will continue to provide updates to their respective stakeholders and the public. The parties involved recognize the significance of the agreement and understand the importance of keeping all interested parties informed about the progress and developments. Stakeholders can expect to receive further updates as appropriate, ensuring transparency and accountability throughout the ratification process.

Conclusion:

The negotiated tentative collective agreement between ILWU Canada and BCMEA marks a significant milestone in the maritime labor landscape of British Columbia. The collaborative effort and the involvement of the Canada Industrial Relations Board exemplify the commitment to reaching a fair and mutually beneficial resolution. With the proposed agreement now set for a ratification vote, both the ILWU Canada membership and member employers have a critical role to play in determining the final outcome. As the voting process progresses, all stakeholders will be keenly watching for updates to understand the implications and potential impact on the maritime industry in the region.