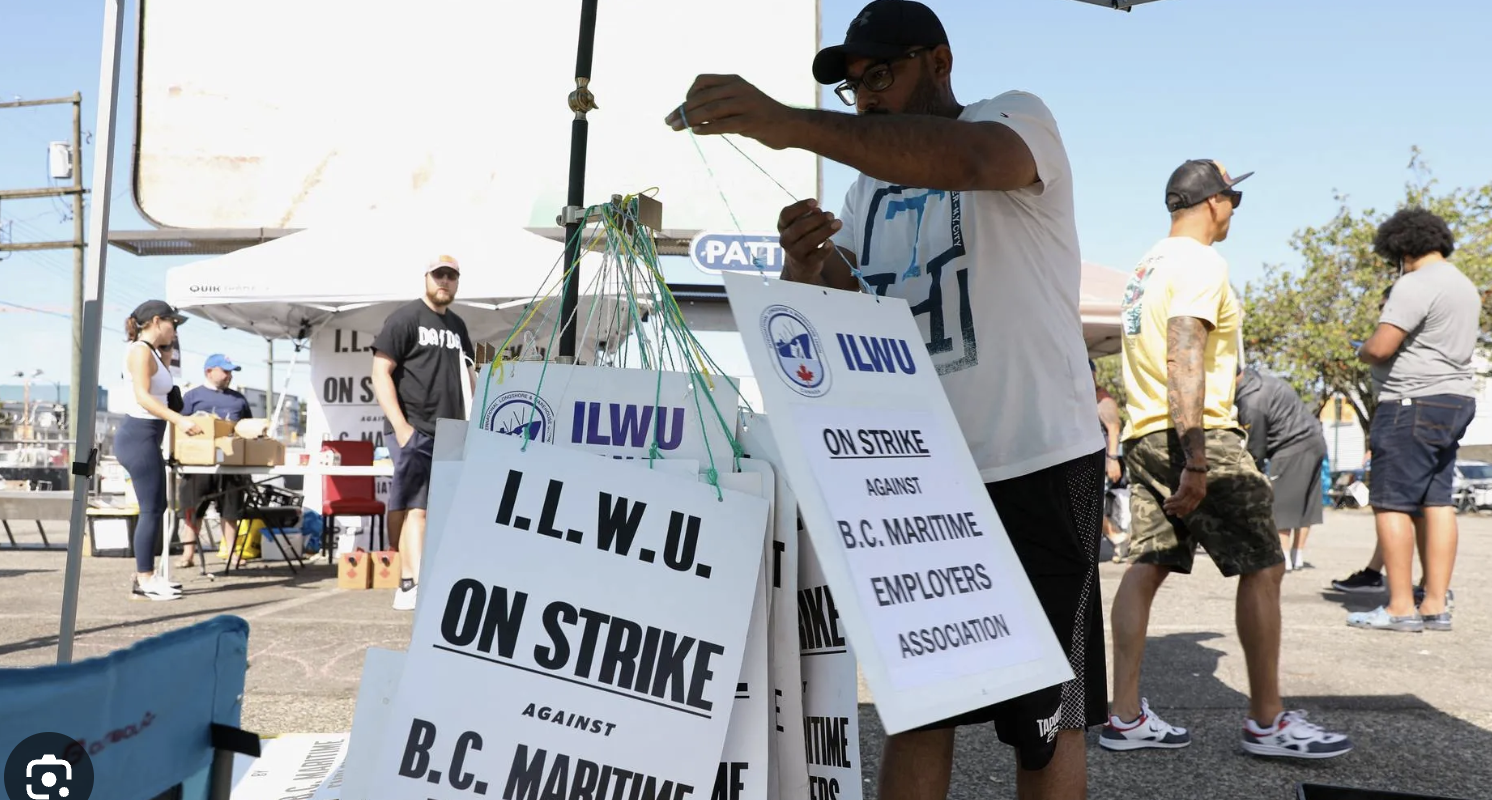 29 Jul

Canada Dockworkers Renew Strike Threat With Rejection Of Contract

Introduction:

Dockworkers on Canada's west coast are once again threatening a labor disruption at the country's busiest port after rejecting a proposed contract. The International Longshore & Warehouse Union (ILWU) members turned down a deal that included a significant wage increase, raising concerns about the flow of trade through the port of Vancouver and Prince Rupert, British Columbia. This rejection comes after a recent 13-day strike in July that crippled the operations and caused significant economic losses. The situation has caught the attention of Prime Minister Justin Trudeau's government, which is now faced with the challenge of finding a resolution to the escalating labor dispute.

Background:

In late July 2023, more than 7,000 dockworkers initiated a 13-day strike, demanding better working conditions and increased wages. This work stoppage severely disrupted trade operations at the port of Vancouver, the country's busiest maritime hub, and Prince Rupert, British Columbia. The strike had far-reaching consequences, affecting businesses, Canadians, and the entire supply chain that relies on smooth port operations.

Possible Consequences:

The rejection of the proposed contract has left Canada's businesses, citizens, and the supply chain in a precarious situation. With the possibility of another strike looming, there is a significant risk of further disruptions and economic losses. The BCMEA expressed disappointment at the union's decision, emphasizing that the rejection leaves everyone who depends on a stable and efficient supply chain hanging in the balance.

Government Intervention:

To prevent another crippling strike and safeguard the nation's trade interests, Prime Minister Justin Trudeau's government intervened during the initial strike by sending in a mediator to facilitate a negotiated resolution. However, with the recent rejection of the proposed contract, the government now faces challenging decisions on how to proceed. One option under consideration is the recall of parliament from its summer break to pass legislation that would mandate workers to stay on the job.

Economic Impact:

The repercussions of the previous strike are still reverberating throughout the economy. The Greater Vancouver Board of Trade estimated that the earlier work stoppage caused more than C$10 billion ($7.6 billion) in shipment disruptions. Should another strike occur, the economic losses could be equally severe or even worse, impacting businesses, consumers, and the overall stability of Canada's maritime trade.

Conclusion:

The rejection of the proposed contract by Canada's dockworkers has raised concerns over the possibility of renewed labor disruptions at the country's busiest port. With the threat of another strike hanging over the nation's trade operations, businesses and citizens are anxiously awaiting a resolution. The Canadian government faces a challenging task in finding a balanced solution that addresses the workers' demands while safeguarding the nation's economic interests and the stability of the supply chain. As the situation unfolds, stakeholders from all sides hope for a swift and amicable resolution to prevent further disruptions and economic losses.