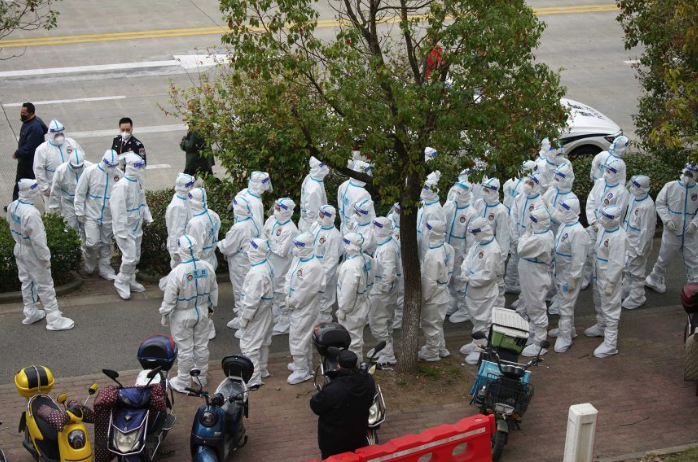 11 Jan

China COVID-19 Update

According to the National Health Commission (NHC), China reported 157 new confirmed cases on Sunday (January 9th, 2022), including 97 which were locally transmitted. As of January 10th, there are 18 high-risk areas, including 12 in Yuzhou city of Henan province, 2 in Tangyin District in Anyang City of Henan province, 2 in Yanta District of Xi'an City, 1 in Lianhu District in Xi'an City, as well as 1 in Jinnan District in Tianjin. For the 84 medium-risk areas, there are 58 in Shanxi province, 14 in Henan province, 6 in Tianjin, 4 in Zhejiang province, and 2 in Shenzhen of Guangdong province. China is maintaining the overall guidelines for preventing imported infections and continues to pursue a "zero-COVID" strategy to stamp out all local infections ahead of the Beijing Winter Olympics in February.

Local governments have implemented several quarantine measures to restrict movements between high- / medium-rick areas. Our local teams confirm that port services are operating as usual. Below is a summary of the latest supply chain impacts in Ningbo, Shenzhen, Tianjin, and Shanghai:

Ningbo

There is no case reported in Ningbo today and the partial lockdown in the Beilun district has been lifted, truckers are allowed to get in and out of local warehouses after providing the 48-72 hours nucleic acid test report, as well as the green health code and tour code. About 10% of trucking capacity in the Ningbo area has recovered, while 20% of drivers are estimated to have been permitted by authorities to resume services. For CY trucking services, drivers from Beilun district may be rejected by the factories in other cities even if their health codes are green. Thus, a case-by-case checking with the local Epidemic Prevention and Control Department is required depending on the local policies. If a trucker has passed by medium-high risk areas, an "Epidemic Management Commitment Letter" is required to be signed with a nucleic acid test report that is issued within 48-hours, as well as an advance appointment prior to delivery. Currently, the price of trucking services has been increased due to limited drivers with green health codes in Ningbo.

Shenzhen

As of January 9th, there are 4 local cases that have been found in Shenzhen. Port continues to operate as usual with no impact. To enter Shenzhen's Yantian Bonded Logistics Park (BLP), truckers with Shenzhen tour codes are required to present the green health code and nucleic acid test report that is issued within 72-hours before entering the park. For the truckers with other cities' tour codes, a green health code, a nucleic acid test report that is issued within 48-hours, as well as an advance appointment are required prior to delivery. The restrictions may vary based on the local confirmed case and policies. Local authorities have issued a notice to prohibit the public from leaving Shenzhen. For those who do need to leave, a negative nucleic acid test report within 48-hours is required.

Tianjin

With 21 Covid-19 cases reported today, Tianjin is now in the process of testing all 14 million of its residents. However, port operations are reported to be running normally and there is no case found among port workers. All truck drivers are requested to register and check their health code and vehicle license when back to the port. Trucking service in and out of Hebei province is suspended by the epidemic prevention policy. In addition, truck deliveries from Tianjin to Beijing are restricted.

Shanghai

The COVID-19 cases remain low in Shanghai with the strict quarantine measures. Our CFS continues to operate as usual, truckers are required to present the green health code for warehouses entry. A number of factories require drivers from Shanghai to present a nucleic acid test result which is issued within 48/72 hours. For the people who enter Shanghai from medium-high risk areas, a 14 days quarantine and 2 nucleic acid test reports are required.