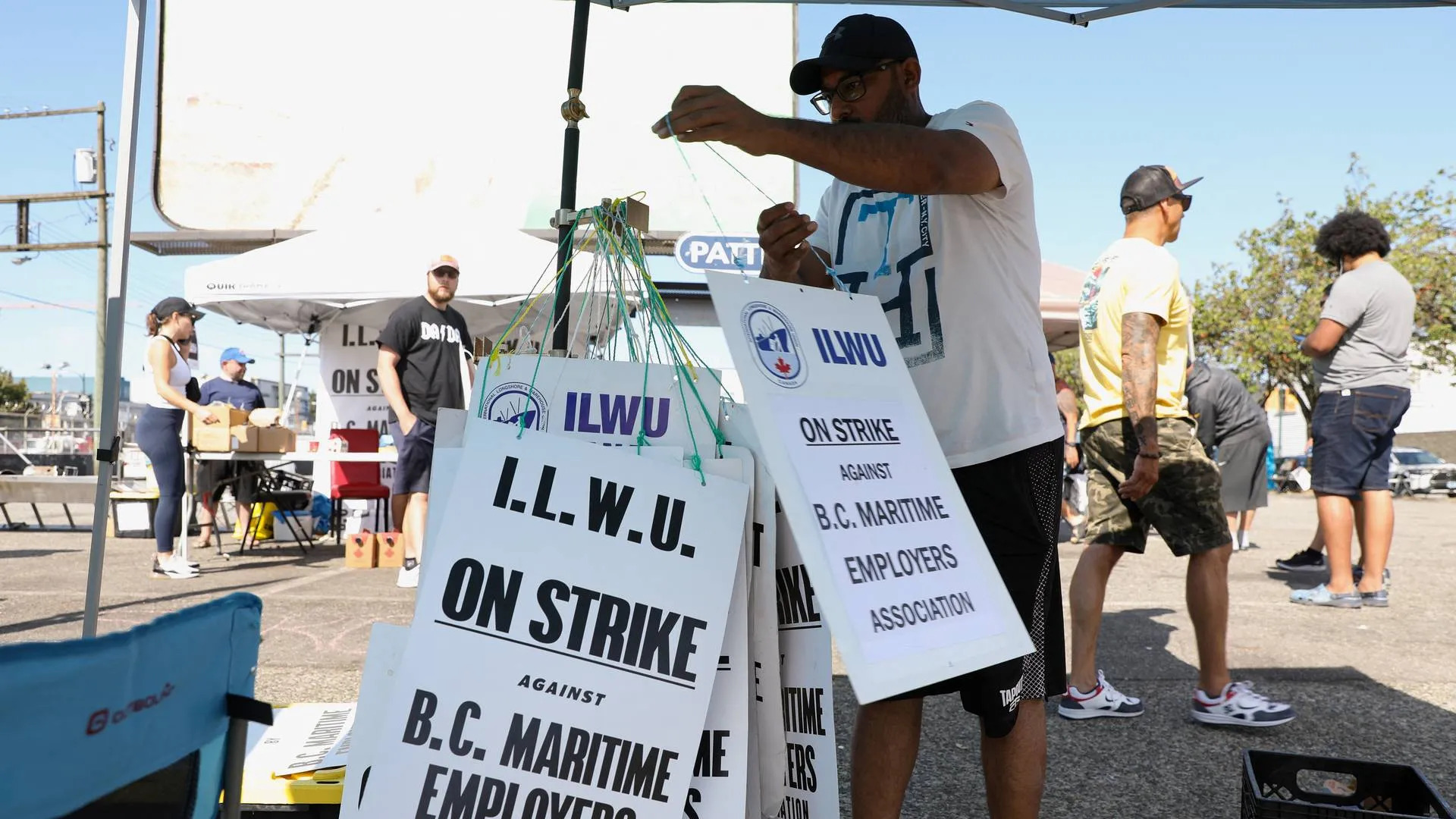 20 Jul

Customer Advisory: British Columbia Ports Return to Normal Operations

Introduction:

As of July 20, 2023, we are pleased to inform our valued customers that the labor strike that affected the Ports of Vancouver and Prince Rupert in British Columbia has been resolved. The International Longshore and Warehouse Union of Canada (ILWU Canada) retracted its 72-hour strike notice, and operations have returned to normal. In this article, we provide an update on the current status of the ports, the recovery plan in place, and the steps being taken to address the backlog of cargo.

Port Operations Resumed:

Following the retraction of the strike notice, labor has promptly returned to work, and cargo operations at the Ports of Vancouver and Prince Rupert have resumed to normal levels. We commend both ILWU Canada and the British Columbia Maritime Employers Association (BCMEA) for reaching a tentative agreement, which will now be subject to ratification by the ILWU Canada membership before it is finalized.

Addressing the Cargo Backlog:

Despite the resumption of normal operations, it's essential to note that a backlog of cargo still exists due to the work stoppages during the labor dispute. While efforts have been made to process the accumulated cargo, we advise our customers to secure any available cargo as soon as feasible. By doing so, we can ensure the smooth flow of goods and minimize delays in cargo handling.

Port Recovery Plan:

The Port of Vancouver is implementing a comprehensive recovery plan to streamline operations and expedite the clearance of the backlog. The plan aims to optimize cargo handling processes, enhance coordination between various stakeholders, and minimize any potential disruptions in the future.

Upcoming Port Schedule:

To keep our customers well-informed, we are providing the current schedule for the Ports of Prince Rupert and Vancouver:

Prince Rupert:
MSC Utmost VIII voyage 324N – ETD 21 July
San Francisca voyage 326N – ETA 25 July
Maersk Santana voyage 327N – ETA 31 July
Maersk Sarnia voyage 328N – ETA 06 August
Vancouver:
MSC Abidjan voyage 323N – ETA 20 July
MSC Utmost VIII voyage 324N – ETA 27 July
San Francisca voyage 326N – ETA 01 August
Maersk Santana voyage 327N – ETA 09 August
Maersk Sarnia voyage 328N – ETA 16 August
Fraser Surrey:
Cap Jervis voyage 321N – ETA 27 July
Seattle Express voyage 323N – 28 July
Rail Operations Update:
Our rail partners, CN and CP, have informed us that they are conducting operations as normal. They are actively working to clear out any aging cargo caused by the work stoppages. To get the latest updates on rail services, we recommend customers to directly contact their respective rail service providers.
Continuous Monitoring:
We understand the importance of transparent communication during these times, and we assure our customers that we will continue to monitor the situation closely. In the event of any changes or further developments, we will promptly share additional updates.
Conclusion:
With operations returning to normal at the Ports of Vancouver and Prince Rupert, we appreciate the understanding and cooperation of our valued customers throughout the labor dispute. Our primary focus is to address the cargo backlog and ensure a seamless flow of goods. By working together with the ILWU Canada, BCMEA, and our rail partners, we are confident that we can overcome the challenges and continue serving you efficiently. Thank you for your continued support and trust in our services.