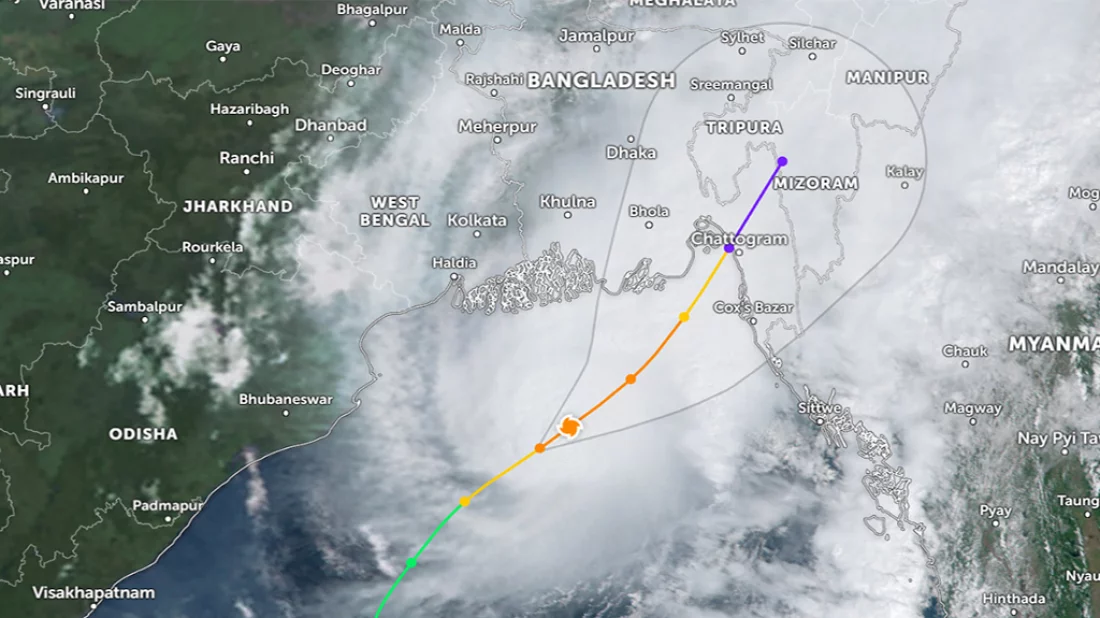 25 Oct

Cyclone Hamoon: Alert Levels Raised for Chittagong, Payra Ports; Cox's Bazar Prepares for Impact

In a crucial development, the Bangladesh Meteorological Department (BMD) issued a significant advisory on Tuesday, urging Chittagong and Payra ports to escalate the warning signal from level 4 to level 7. .

Cyclonic storm Hamoon, originating in the Bay of Bengal, has now intensified into a severe cyclonic storm, making its presence felt over the Northwest Bay and adjoining West-Central Bay, and it continues its northeastward trajectory.

At the latest update, Hamoon is positioned approximately 445 kilometres West-Southwest of Chittagong port, 410 kilometres West-Southwest of Cox's Bazar port, 325 kilometres Southwest of Mongla port, and 310 kilometres Southwest of Payra port. all fishing boats and trawlers operating in the north Bay and deep sea are advised to seek shelter and remain in a secure location until further notice.

The situation continues to be closely monitored by authorities, and regular updates will be provided as new information becomes available.For further details, please refer to the original article from Dhaka Tribune.


Right at the moment 09 Container vessels at berth including 1 HR, 01 Xpress, 01 Uni feeder and the rest 06 other operators.