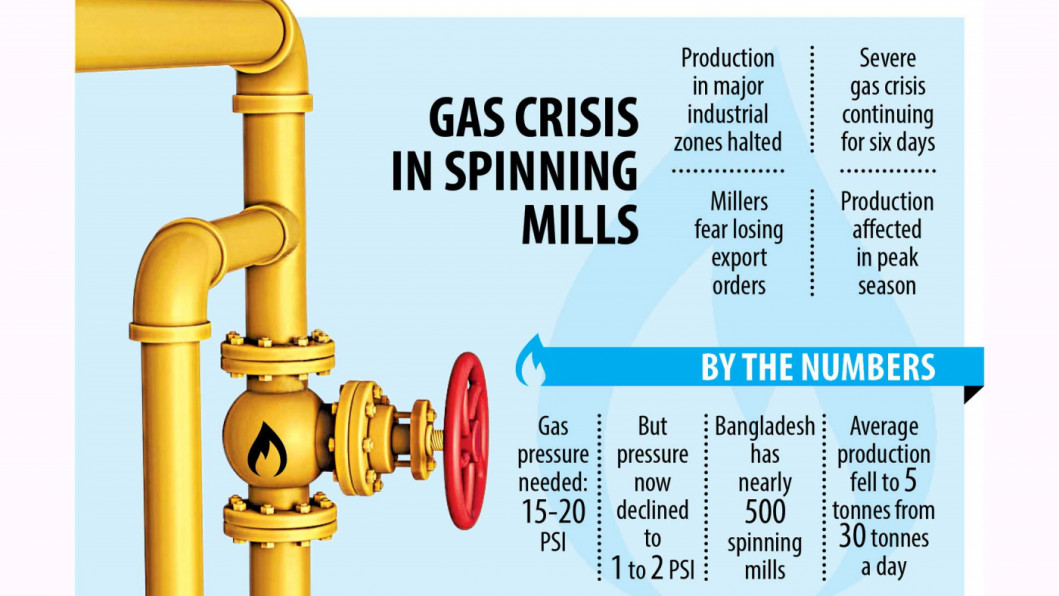 18 Apr

Gas crisis plagues textile, spinning mills

Production in spinning mills in this peak season has remained halted over the past six days because of a severe crisis of gas for overhauling at the Bibiyana gas field.

Following the suspension in production, the millers are fearing that the export of garment items will be affected because of delayed supply of yarn to the export-oriented garment factories.

Usually, textile and spinning mills require supplies of a substantial amount of gas.

The suffering spinning and textile mills are in the major industrial zones like Gazipur, Savar, Ashulia, Shreepur, Dhaka, Narayanganj, Narsingdi and Bhaluka.

Mohammad Ali Khokon, president of the BTMA, said state-owned gas company Petrobangla had informed that the crisis had been prevailing since December last year but turned acute over the past one week.

"Almost all major textile mills have remained shut over the past five to six days because of the severity of the gas crisis. We want a quick solution as we have to supply raw materials to our buyers," he said.