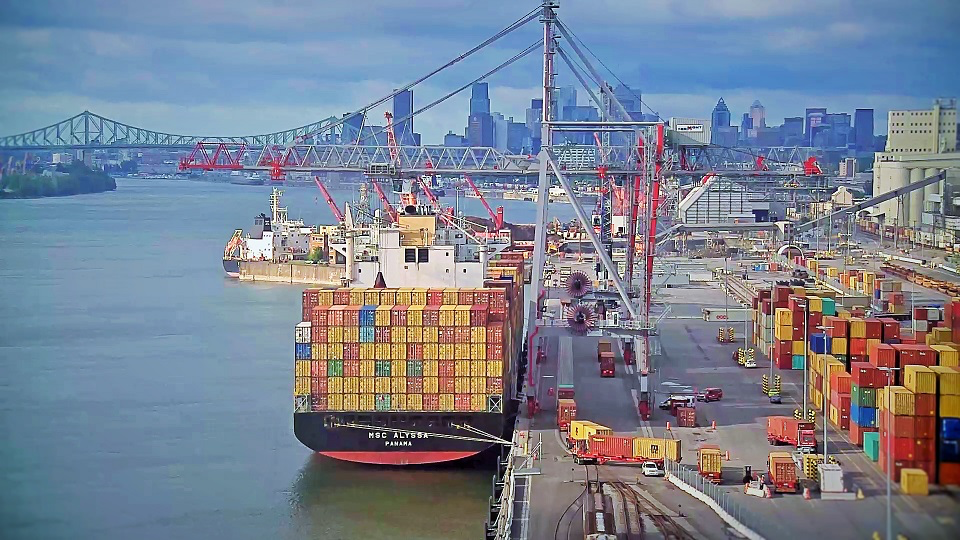 29 Apr

House of Commons Passes Bill C-29, Next on to Senate

Members of Canada's House of Commons debated Bill C-29 until 2:00 am Eastern time this morning. The vote results were: yeas 255, nays 61.

The bill now moves on to the Senate, which was recalled for the debate and vote.

Backgrounder: Bill C-29, An Act to Provide for the Resumption and Continuation of Operations at the Port of Montreal

If passed, Bill C-29, An Act to provide for the resumption and continuation of operations at the Port of Montreal, would end the ongoing work stoppage at the Port of Montreal, and provide the Maritime Employers Association and the Syndicat des débardeurs – CUPE Local 375 with a neutral mediation-arbitration process to resolve their disputes. The bill would come into force at 00:00:01 Eastern Daylight Saving Time on the day after it receives Royal Assent and would:
End the ongoing work stoppage and prevent further disruptions
Resolve the issues in dispute between the parties
Establish a new collective agreement between the parties
Maersk Update on the Port of Montreal
Maersk issued the following information in a customer advisory yesterday.
MEA: The Maritime Employers Association says it has been following the mediators' guidance and process, and attended the meetings held by the mediators on Monday and Tuesday. Unfortunately, the discussions were inconclusive and the MEA is assessing options.
Legislation is now tracking in the Canada Parliament to have port labour return to work. The bill was scheduled to pass last night in the House of Commons, and to go to the Senate today. The expectation is, if the legislation is approved today, that could mean the port reopens on Friday or Saturday, in a best-case scenario.
Port of Montreal remains closed. Once the port reopens, customers should add sufficient time in their supply chains for the start-up period after a port closure.
Maersk's contingency plans are in motion. Vessel and terminal information:
Maersk Penang: was to finish operations in Saint John yesterday, go to Halifax for Saturday, May 1 and return to Saint John for a port call on May 3.
Maersk Palermo: will call Montreal on May 4th, proceed to Halifax and work Sunday, May 9, then go to Saint John on May 10.
Partner vessels at Racine: will advise onward schedules based on reopening of Montreal terminals.
Genoa Express: Arrived at Montreal pilot station on April 27 and will wait for the terminal reopening to come alongside for cargo operations.
Detroit Express: Bookings currently gated-in at Montreal will be moved to the first available vessel, which is expected to be the Genoa Express once the port resumes operations.