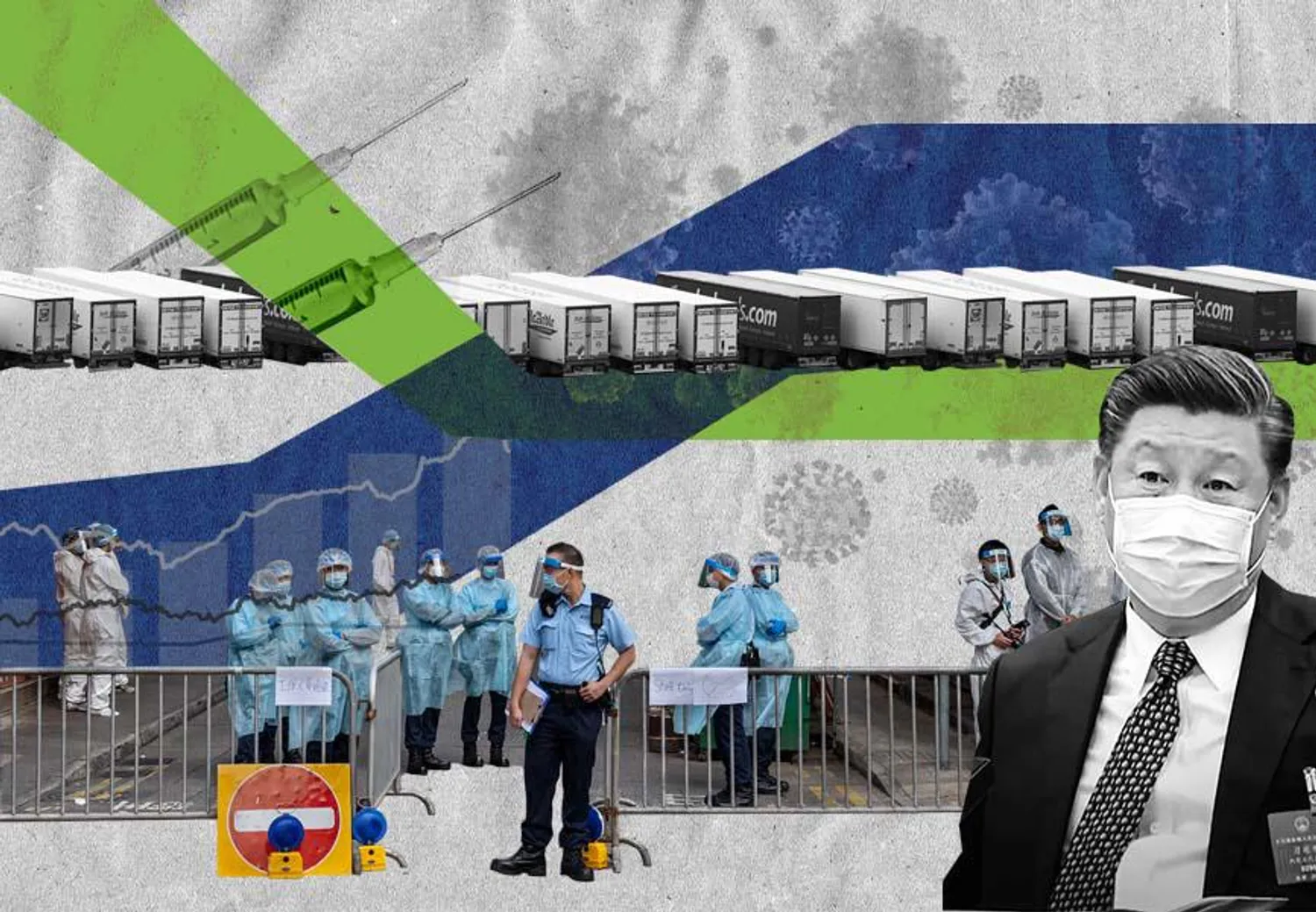 16 Mar

Lockdown in Shenzhen in effect from Mar 14 to Mar 20

Dear Valued Customers,

Lockdown in Shenzhen in effect from Mar 14 to Mar 20 will impact port activity and may lead to potential disruptions

Eleven districts in Shenzhen, China, are on lockdown from March 14 to March 20, with local officials restricting movement for more than 17 million residents amid a surge of COVID-19 cases.

The lockdowns will affect global supply chains, as many companies rely on the port city as a major manufacturing, tech and logistics hub.

Manufacturers , businesses , as well as warehousing logistics facilities have already suspended inbound and outbound operations.

China's COVID-19 measures are expected to reduce work activity at world's third-largest port.

Due to the weeklong lockdown in Shenzhen, no cargo will be able to load in Yantian , container loading and sailings may be postponed and vessels may omit the port., despite the fact that terminals will remain open.

Trucks outside of Shenzhen are unable to enter the city , as well as cross-border shipments from Shenzhen to Hong Kong , unless they are considered "essential."

The following criteria must be met for the lockdowns to be lifted, according to the Shenzhen city government:

No new cases in a 14-day period;

All residents completing a negative round of nucleic acid testing in the two days before lockdown restrictions are lifted

We are closely  monitoring the development of the situation and we will keep you informed on the impact of our freight & consolidation services .
Le confinement à Shenzhen en vigueur du 14 mars au 20 mars
Tres chers clients,
Le confinement à Shenzhen en vigueur du 14 mars au 20 mars aura un impact sur l'activité portuaire et pourrait entraîner des perturbations potentielles
Onze districts de Shenzhen, en Chine, sont bloqués du 14 au 20 mars, les autorités locales restreignant les déplacements de plus de 17 millions d'habitants au milieu d'une vague de cas de COVID-19.
Les blocages affecteront les chaînes d'approvisionnement mondiales, car de nombreuses entreprises comptent sur la ville portuaire en tant que plaque tournante majeure de la fabrication, de la technologie et de la logistique.
Les fabricants, les entreprises ainsi que les installations logistiques d'entreposage ont déjà suspendu les opérations entrantes et sortantes.
Les mesures COVID-19 de la Chine devraient réduire l'activité de travail dans le troisième plus grand port du monde.
En raison du verrouillage d'une semaine à Shenzhen, aucune cargaison ne pourra être chargée à Yantian, le chargement des conteneurs et les départs peuvent être reportés et les navires peuvent omettre le port, malgré le fait que les terminaux resteront ouverts.
Les camions en dehors de Shenzhen ne peuvent pas entrer dans la ville, ainsi que les envois transfrontaliers de Shenzhen à Hong Kong, à moins qu'ils ne soient considérés comme "essentiels".
Selon le gouvernement de la ville de Shenzhen, les critères suivants doivent être remplis pour que les confinements soient levés :
Aucun nouveau cas sur une période de 14 jours ;
Tous les résidents effectuant une série négative de tests d'acide nucléique dans les deux jours précédant la levée des restrictions de verrouillage
Nous suivons de près l'évolution de la situation et nous vous tiendrons informés de l'impact de nos services de fret et de groupage.
Source : Shenzhen Daily & Supply Chain Dive