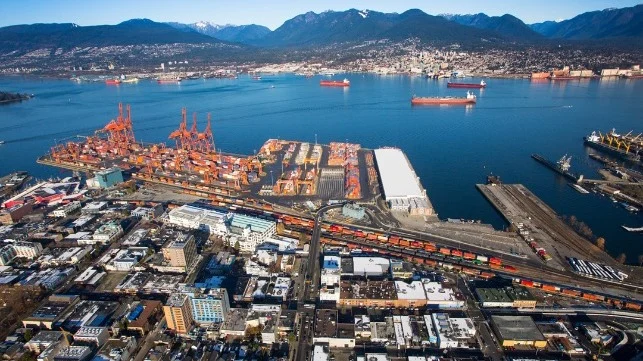 11 Feb

Port of Vancouver and Port of Prince Rupert Delays

Please note that currently Vancouver and Prince Rupert are experiencing delays with dwell times and longer berthing times for vessels.  Currently, we are seeing delays of two to four weeks in delays for vessels docking in comparison to their original ETA.The empty return situation has improved slightly, but there are still many delays in containers being accepted for return versus normal return timing.Similarly, even when a vessel has docked and offloaded, terminals are experiencing delays (some more than others) in making the containers available for pick up as some are being put on block stow.Understandably, this can cause much frustration as to importers it can appear that vessel and containers have arrived but are still not available for pickup, delivery or furtherance by rail.   In some instances, containers were not being made available for up to one month.These delays are being felt across the board and are expected to continue for the foreseeable future.Additional information and updates will follow.


CANADA AND US BORDER DELAYS

As truck drivers continue their protest with the Ottawa Convoy standoff, they are gaining support with pockets of protesting joining the cause across the country against pandemic mandates.These protest have greatly affected the supply chain across North America as the availability of truck drivers and equipment has decreased as the number of protesters and supporters increase along with key trade routes being affected.The Canada/ USA Border has been greatly affected with the CBSA confirming that the busiest trade route gateway between Canada and the USA – the Ambassador Bridge- is greatly restricted due the protesters and blockages.  The Ambassador Bridge remains closed for Canada-bound traffic as a mile-long stretch of Huron Church Road that connects Windsor with Detroit has been jammed with family sedans, pickup trucks, smart cars and only a few semi-trucks.   Surprisingly enough, many of the vehicles in the blockade are in fact not semi-trucks. As of yesterday, just 100 km away, the CBSA reported that the Bluewater Bridge in Sarnia is experiencing delays of more than four hours for crossing. In fact, a key section of Highway 402 that leads to the Bluewater Bridge was closed from Nauvoo Road to Oil Heritage Road.We expect more service disruptions and will keep you updated as the situation progresses.