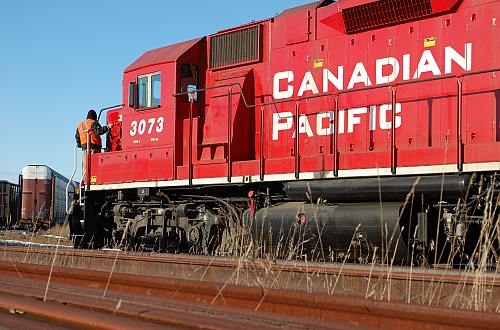 11 Mar

Potential CP Rail Strike

The following important information was received from Canada Pacific regarding a potential strike action that could occur by next week. This has the potential to add further delays to an already stressed supply chain.

Possible CP Rail Strike
The Teamsters Canada Rail Conference (TCRC), which represents approximately 3,000 of CP's locomotive engineers and conductors, has voted to authorize strike action. A strike may occur as early as March 16, 2022.


How does this affect you?
– All rail services between Western Canada, Toronto, and Montreal – both ways, will be affected.

– Rail operations will be halted starting March 16th if the workers go on strike.

– Heated service will be suspended as follows, in preparation for a possible strike.
West to East – Last shipping day – March 8th
Montreal to West – Last shipping day – March 9th
Toronto to West – Last shipping day – March 10th

-Dry freight rail service will be suspended on March 16th, but we will continue to pick up freight and stage, ready for when the rail operations resume.


What are rail carriers doing about this?
Planning by most rail carriers is taking place to offer the following two options:


They will continue to pick up dry freight, stage the containers, load them and have them ready once the rail is operational. Since most terminals are co-located with CP rail yards, they will have immediate access and get your containers moving on the rail right away after the strike action if any.