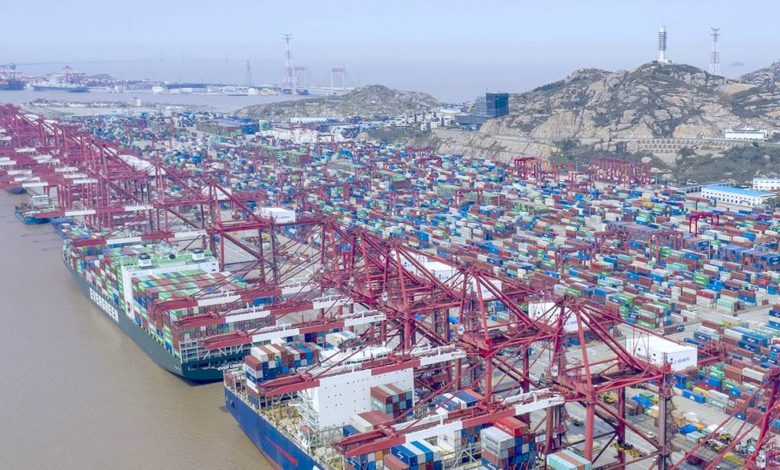 29 Mar

Shanghai goes into lockdown

Please note in response to increased cases of Covid-19 in the Chinese province of Pudong, Shanghai will be locked down in two stages over the next nine days. This is the largest city-wide lockdown since the pandemic first broke more than two years ago.

At present, the eastern side of the city is under strict lockdown until April 1st for the first stage. Following this, the western part of the city will be in lockdown from April 1st to April 5th for the second stage.

Currently, public transport will be suspend in an effort to reduce transmission. Businesses and factories will either halt operations or are mandated to work from home while the populace undergoes several rounds of testing to curb the spread of the infection.

Understandably, this lockdown is expected to impact the function of many global supply chains. The ports are operating normally, with certain restrictions for frontline port and terminal staff being put into effect. However, although the ports are operating normally, there is substantial disruptions to truck movements, especially from neighboring provinces. The situation has forced many trucks to be turned away from these surrounding provinces thus leaving large amounts of cargo ready for loading unable to do so.

While FCL truckers are still operating within the Shanghai city-limits, LTL truckers are not being granted entry into Pudong. As such, we anticipate delays for upcoming sailings as this will have substantial impact on LCL cargo and our consolidation services in the area.

On Sunday China announced Shanghai would enter a staggered lockdown, starting today, marking the biggest city-wide lockdown in the People's Republic since the Covid outbreak began more than two years ago.

For shipping, congestion at the port – already very high – is expected to increase in the coming days, while overseas, terminals in Europe and North America will have to brace for an even larger whiplash effect when the city regains normal productivity – and comes as global supply chains absorb the fallout from a seven-day lockdown in Shenzhen to the south earlier this month.

The authorities have decided to split Shanghai in half using the Huangpu River for the new two-part lockdown. The city recorded 2,631 new asymptomatic cases on Saturday, which accounted for nearly 60% of China's total new asymptomatic cases that day, plus 47 new cases with symptoms.

Pudong, the eastern part of the city, is in lockdown from today through to Friday as mass testing gets underway, while the western area, Puxi, will lock down between April 1 and 5.

Public transport will be suspended as will work at most factories. However, essential workers, including port labour, will be exempt from the stay-at-home order.

If this is widespread it will mean demand slow-down in the short term and downwards spot rate pressure, followed by a surge and upwards pressure.

Obviously this disrupts the flow of containerized cargo, when truck drivers must pass many Covid tests to do their jobs. And closure of factories this week is not improving a situation that has soured for most of March.

Global shippers would prefer more predictable and reliable supply chains to more obstacles and falling rates.