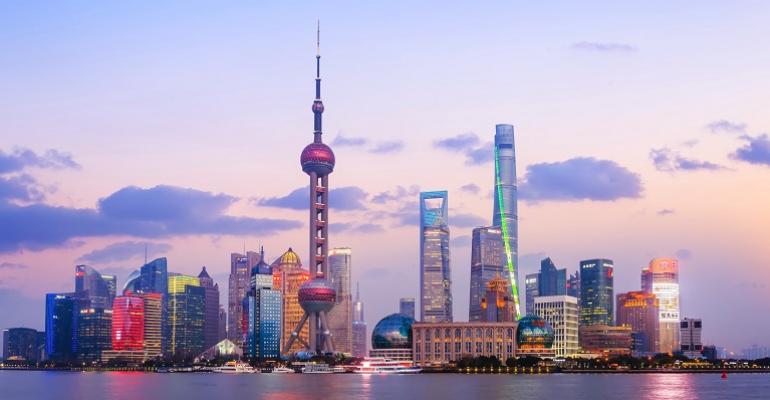 28 Mar

Shanghai lockdown to set shipping and supply chain on edge

The u-turn on a Shanghai lockdown was announced on Sunday followed record 3,450 asymptomatic Covid-19 cases and 50 symptomatic cases, numbers that seem small compared to most countries.

The city of 26 million will be locked down in two phases for mass testing with the Pudong financial district and areas east of the Huangpu river from 28 March – 1 April, and the second phase west of the Huangpu river for five days from Friday.

Residents will be barred from leaving their homes and public transport suspended, with private cars only allowed to make necessary journeys.

All firms and factories are to suspend production with people to work from home apart from those involved in essential services and food supply. Bloomberg reported that Tesla would be stopping operations at its plant.

Shanghai International Port Group (SIPG) said that during tthe lockdown period, the port would ensure normal operations and provide 24 hours services at its all port production units.

However, landside infrastructure and transport links to and from the will be disrupted.

Container truck drivers must provide a negative covid test result taken in the last 48 hours and related documents during the lockdown period. Many expressway entries have also been lockdown, the truck drivers have limited access to the city.

Several logistics companies in the areas experiencing the first phase of the lockdown said that they had suspended logistics-related operation and will not accepting cargoes during the lockdown.

There is significant disruption to truck movements already, particularly from neighbouring provinces with trucks being forced to turn back on their way to Shanghai port, leaving a large part of the cargo ready for loading today unable to be transported to the port.

"While some FCL trucks are still running within Shanghai, LTL trucks are not allowed to enter Pudong. As a result, there will likely be a significant impact on LCL cargo."

In the recent lockdown in Shenzhen, South China ports remained operating relatively normally, however, yard congestion and queues of ships built up due to similar landside transport and infrastructure restrictions to those now in place in Shanghai.

The city is also home to one of China's top shipyards Shanghai Waigaoqiao Shipyard (SWS) and the closure of factories and production facilities could delay newbuildings under construction at the yard.

The closure of two-thirds of Yantian port for three weeks in a Covid outbreak wreaked havoc on container shipping and the global supply chain, and congestion and capacity issues remain a global issue.