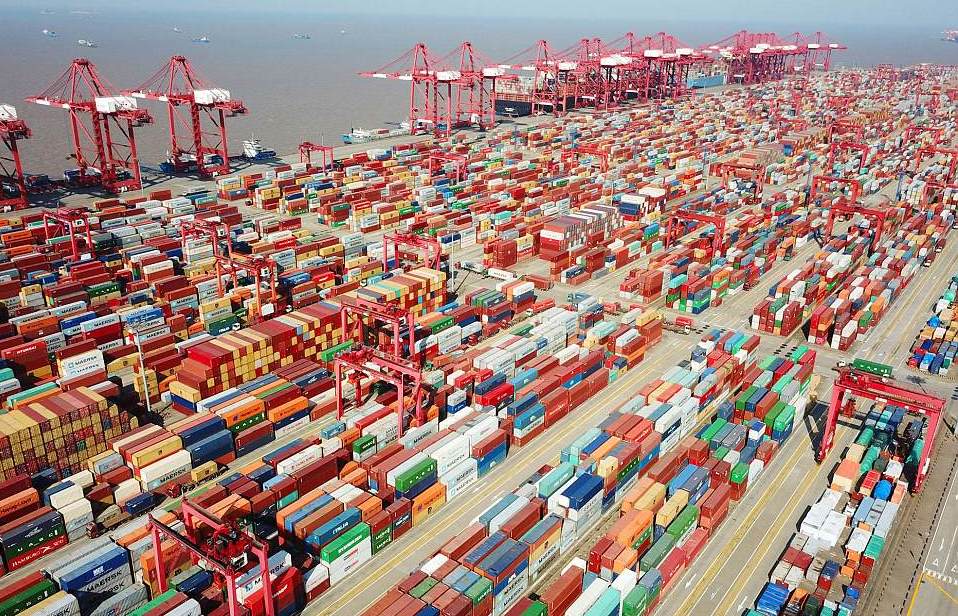 03 Jun

Shanghai Officially Ends Lockdown

It is with much pleasure that we can confirm today the lifting of the Shanghai Lockdown as anticipated for June 1st.

This lockdown lasted sixty-five days and crippled the city and its twenty-five million residents as China fought the spread of the virus in the country's economic center and key global trade hub.

The ending of the lockdown was met with much fanfare as resident throughout the city and country celebrated the return to normal life for the first time in over two months. The conclusion of the lockdown was confirmed across the city and has allowed most of the population to move about freely. China's zero tolerance remains intact, which will of course still restrict movement for those who have contracted the virus or have been in close contact with anyone that has.

The good news is that many aspects of normal life have returned such as basic services, groceries, the opening of office buildings (albeit in reduced or staggered numbers), shops and public transport – which still has restrictions though. Those who want to use public transport or enter banks or malls must have a negative PCR test certificate valid in the last 72 hours.

This is great news for transportation of goods to and from Shanghai and China in general. Of course, it will take some time for services and the movement of freight to normalize even after the ending of the lockdown today. This situation has continued to push carriers and carrier alliances to impact vessel services through implementation of additional blank sailings, restructuring of schedules, delays for departures and arrival and longer waiting times through all links of the supply chain at least for the next month or so while things normalize.

Even with the lockdown over, the largest issue remains the lack of truck drivers and lack of truck availability due to the transport measures that have been enacted. The continued increased restrictions on drivers and truckers has caused a price hike in the cost for haulage and transports across many regions and has causes severe limitations for any haulage. At this stage, many shippers are still unwilling to pay the higher trucking costs, which can be anywhere from four or five times higher than normal.

As such, we still anticipate delays for upcoming sailings as this will have impact on FCL bookings in the region as well as LCL cargo and our consolidation services in the area.

Challenges in Ningbo: The culmination of the Shanghai lockdown will also be a great relief on the Ningbo region as we move further into June. It is likely that many carriers and importers alike will still consider routing their Shanghai traffic via neighboring ports in Ningbo for the next couple of weeks until the situation in Shanghai normalizes. We expect the current strain on Ningbo will gradually reduce week by week, but until then trucking costs will remain an area of concern for shipments exporting from Ningbo. Drivers are still required to provide valid Covid tests and to ensure that they are taking daily tests, which of course has now reduced and limited the capacity for transport in and out of the city.

FCL cargo continues to move as best as possible, where for LCL cargo, there is mounting pressure and strain on all terminals and LCL warehouses across the region. Most warehouses and now working twenty-four hours with very long queues to deliver and unload cargo to the warehouses. In some instances, truckers are lining up and waiting for up to three days in order to have their goods offloaded. The situation for local transportation is still critical, but the good news is that we expect this to improve week by week as things get back to normal in Shanghai.

Shenzhen Update: In Shenzhen, the ports, terminals and warehouses have continued normal operations. However, there are still strict requirements for all truck drivers who are required to provide a cleared 24-hour PCR test report. This has caused some limitations for transport, but nowhere near the critical situations being experienced in Shanghai and Ningbo. Some carriers has pulled vessels calling Yantian/Shenzhen, but these instances are few and far between in comparison.

In North America, we continue to experience some delays for Westcoast Dwell Times in Vancouver and Prince Rupert although the situation for dwell times is improving on a weekly basis — we hope that this continues. Some additional good news is that there are true improvements when compared to the situation at the end of 2021 and into the start of 2022. Progress is occurring, albeit, it is still a process. Current dwell times can still be close to ten days in some cases, but this can be more or less depending on the carrier and terminal of destination.

We continue to experience Longer Vessel Berthing Times than normal on our Westcoast. Currently, it is not uncommon for vessels to anchor offshore for a couple of weeks before they are able to secure a spot to "berth" and have the vessel offloaded. Although this situation is improving, it will be sometime before we see normal levels again.

Similarly, even when a vessel has docked and is offloaded, we are experiencing Terminal Delays (some more than others) in making the containers available for pick up as some are being put on block stow. Understandably, this can cause much frustration as to importers it can appear that vessel and containers have arrived but are still not available for pickup, delivery or furtherance by rail. In some instances, containers were not being made available for pickup or release for some time, but thankfully the terminal situation is improving weekly.

Understandably, with this information, Congestion, Sailing Schedules and Blank Sailings will continue to be key factor in pricing and availability for bookings throughout the second quarter of 2022. The good news is that currently securing space and bookings in a timely fashion is a lot easier than it has been in quite some time.