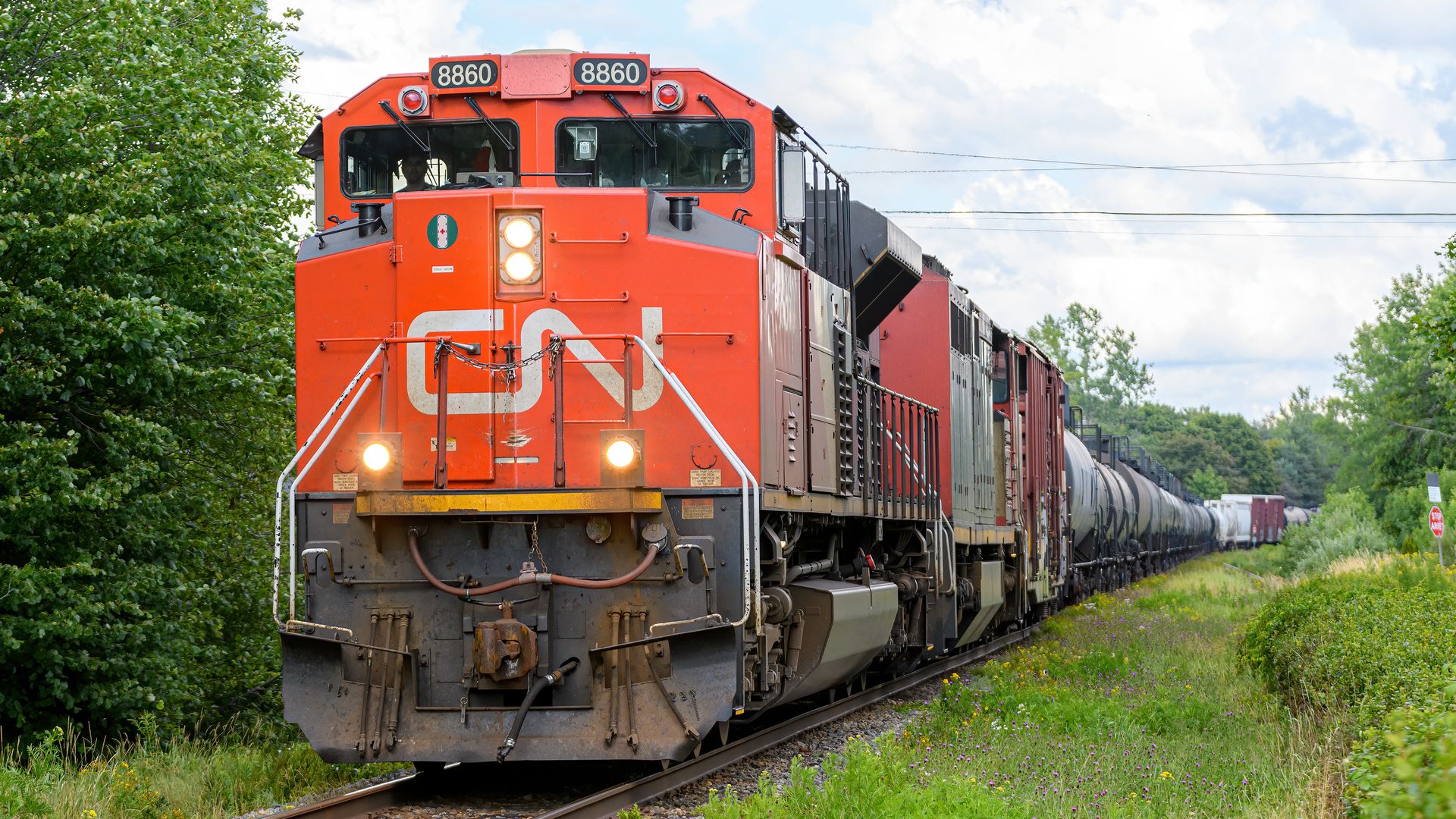 17 Jun

Union Representing Signals and Communications at CN goes on strike

We would like to inform you that confirmed yesterday he International Brotherhood of Electrical Workers (IBEW), which represents approximately 750 employees in Canada, has given the CN a 72-hour notice of its intention to strike as of 11:00 AM Eastern Time on June 18, 2022.

CN have been negotiating and will continue to do so as it offered to resolve the remaining differences, which are predominantly on wages and benefits, through binding arbitration. CN remains optimistic that an agreement can be reached without a labor disruption.

However, should the union move forward with a strike, CN has prepared and is ready to implement an operational contingency plan. This plan would ensure a normal level of continued safe operations as long as required.

Source: https://www.cn.ca/en/news/2022/06/cn-receives-strike-notice-from-union-representing-signals-and-co/

Très cher client,

Nous tenons à vous informer que la Fraternité internationale des ouvriers en électricité (FIOE), qui représente environ 750 employés au Canada, a confirmé hier qu'elle avait donné au CN un préavis de 72 heures de son intention de faire grève à compter de 11 h, heure de l'Est, le 18 juin 2022.

Le CN a négocié et continuera de le faire puisqu'il a proposé de résoudre les différends restants, qui portent principalement sur les salaires et les avantages sociaux, par le biais d'un arbitrage exécutoire. Le CN demeure optimiste quant à la possibilité de conclure une entente sans interruption de travail.

Toutefois, si le syndicat décide de déclencher une grève, le CN a préparé et est prêt à mettre en œuvre un plan d'urgence opérationnel. Ce plan assurerait un niveau normal d'opérations sécuritaires continues aussi longtemps que nécessaire.