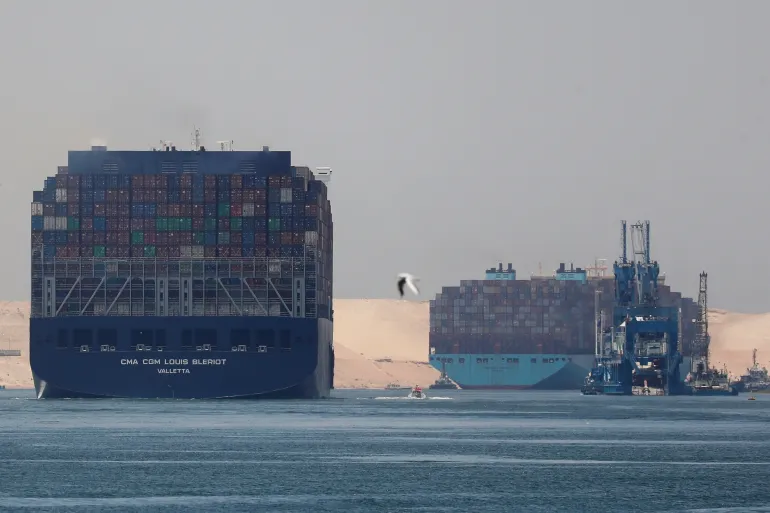 29 Sep

What Happens to Freight if the Government Shuts Down?

Note: The potential government shutdown discussed here pertains exclusively to U.S. shipments. As of now, the impact on Canadian shipments remains uncertain.

As the possibility of a US government shutdown looms, the stakes are high for various sectors, including the freight industry. According to a recent poll by the Committee for a Responsible Federal Budget (CRFB), the likelihood of a shutdown has surged to 87%, underscoring the urgency for Congress to pass the necessary appropriations bills.

Should a full government shutdown occur, it could have widespread implications for industries involved in moving freight, a vital pillar of the U.S. economy. While the supply chain is expected to weather the storm, there are still concerns. Here's an overview of how 10 federal government agencies, integral to the freight sector, plan to navigate a potential shutdown:
Federal Maritime Commission (FMC)

Percent furloughed: 94%
Shutdown plan/concerns: The FMC, responsible for overseeing container shipping competition in the U.S., would see most of its operations come to a halt. This means shippers and carriers involved in container trades will be unable to initiate new filings or applications, among other disruptions.

Federal Railroad Administration (FRA)

Percent furloughed: 35%
Shutdown plan/concerns: The FRA, charged with railroad safety, would only advance rulemakings related to financial assistance programs. This could impact safety rulemakings, particularly those addressing recent incidents.

U.S. Coast Guard (USCG)

Percent furloughed: 13%
Shutdown plan/concerns: The USCG's responsibilities for vessel safety and inspection would continue, but its members, unlike other military branches, would face potential pay delays.

Surface Transportation Board (STB)

Percent furloughed: 99%
Shutdown plan/concerns: Virtually the entire STB would close, affecting competition regulation in U.S. freight railroads. This includes the suspension of case processing, regulatory filings, and other crucial activities.

U.S. Maritime Administration (MarAd)

Percent furloughed: 24%
Shutdown plan/concerns: Most of MarAd's functions would proceed as usual. However, certain activities within MarAd's Office of Cargo and Commercial Sealift would be suspended, with exceptions for critical functions.

Customs and Border Protection (CBP)

Percent furloughed: 8%
Shutdown plan/concerns: CBP will retain the majority of its workforce to ensure continued cargo inspection. However, policy, regulatory, legislative, and training activities may be temporarily suspended, potentially leading to slower clearance of shipments.

Federal Highway Administration (FHWA)

Percent furloughed: 0%
Shutdown plan/concerns: FHWA's operations, funded through the Infrastructure Investment and Jobs Act, will continue unimpeded. State agencies, however, worry about potential delays in funding impacting project timelines.

Federal Motor Carrier Safety Administration (FMCSA)

Percent furloughed: 0%
Shutdown plan/concerns: FMCSA, overseeing commercial vehicle drivers and carriers, plans to maintain normal operations, depending on available funding.

National Highway Traffic Safety Administration (NHTSA)

Percent furloughed: Zero
Shutdown plan/concerns: NHTSA activities funded by Congress or the IIJA will continue, ensuring the safety of commercial vehicles.

Environmental Protection Agency (EPA)

Percent furloughed: 93%
Shutdown plan/concerns: While EPA's core functions will remain intact, approvals for pending state requests, including permits for freight-related projects, could be temporarily halted.
As we approach the fiscal year's end, the outcome in Congress will be closely watched by the freight industry. The above insights into these federal agencies' plans offer a glimpse into how the shutdown might impact the crucial business of moving goods.