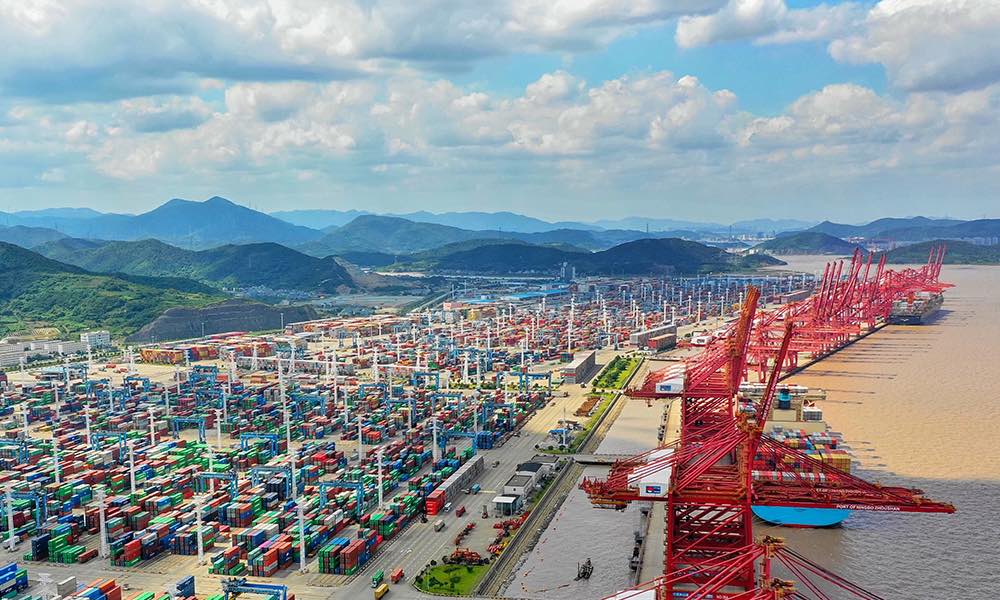 21 Dec

World's busiest port in middle of China lockdown crisis

Reports emerging from China say Covid lockdowns in the economically vital Zhejiang province have resulted in multiple factory closures, and that restrictions have been placed on trucking.
Zhejiang contains the Port of Ningbo-Zhoushan, the busiest in the world in terms of cargo tonnage. It sits on the southeast end of Hangzhou Bay, across which lies the equally important port of Shanghai.
Earlier in the week, China reported new Covid cases in Tianjin and Guangzhou – including the Omicron variant – but the outbreak in the major manufacturing heartland of Zhejiang is the most serious, not just in terms of its effect on China but also with regard to the knock-on effect on global supply chains.
China Covid outbreak bad news for global supply
China is a major international supplier of products that range from electronics to industrial machinery and medical equipment. A report by the International Institute for Strategic Studies said the world's 1,000 largest companies depended mainly on Chinese suppliers.
Reuters reports that 20 listed companies in Zhejiang have suspended operations. They include battery, textile and pharmaceutical manufacturers.
Some of the businesses, says Reuters, are in Ningbo's Zhenhai district, a key petrochemicals hub. All factories – other than those producing essential items and PPE – have reportedly been ordered to suspend production.
Haulage drivers not reaching Ningbo port – reports
Reuters has also been monitoring the Chinese media, which is reporting that textile firms cannot access Ningbo-Zhoushan Port, because truck drivers are reluctant to enter the area due to quarantine requirements.
Ningbo has also tightened restrictions on truck drivers entering its container terminals, depending on which areas they have visited previously.
Container congestion is already an issue in Ningbo. There are currently 30 container vessels waiting outside the port, according to global shipping tracking intelligence service, MarineTraffic.
China watchers say the latest Covid outbreak is likely to result in an increase in congestion levels.