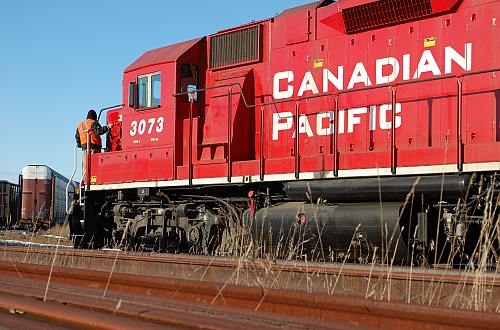 21 Mar

CP Canadian Network Shutdown

Rail and Truck Updates




On Thursday, the Teamsters Canada Rail Conference (TCRC)-Train & Engine provided CP with its 72-hour strike notice to be effective 00:01 ET on Sunday, March 20. CP had previously issued notice to the TCRC of its plan to lock out employees at 00:01 ET on March 20, if the union leadership and the company were unable to come to a negotiated settlement or agree to binding arbitration.

The work stoppage began early, with some hours remaining on Saturday night before the deadline. The two sides disagree on the reason: CP said the union withdrew its services without responding to the company's last offer; the TCRC said CP began the lockout early.

An embargo application for shipments routing to and from CP Canadian locations is in place effective 00:01 Sunday, March 20. This embargo applies to:
All shipments originating in Canada that are billed to any Canadian or U.S. destinations
All shipments originating in the United States that are billed to any Canadian destinations
CP has issued a notice of force majeure related to the shutdown.
For up-to-date information on specific impacts to your shipments or other problem-resolution inquiries, contact Customer Service, at 1-888-333-8111, customer_service@cpr.ca or through the Log an Issue tool on Customer Station.

Intermodal terminal gates open during work stoppage

CP has said that intermodal terminal gates will remain open, in so far as practicable and as long as capacity permits.

If at origin, customers will be able to request pickup or ingate containers until terminals have reached their capacity. Private perishable protective service equipment and international reefers are excluded and will not be allowed in the terminals at this time. Once ingated at origin, shipments will not be available for release to customers.

If a container has arrived at its destination terminal, customers will be able to request delivery or pick up containers from the terminal.

CP will not be providing over-the-road train service during the work stoppage.

CP will communicate to customers through Fastpass notifications when terminals are nearing capacity to avoid drivers being turned away at the gate.