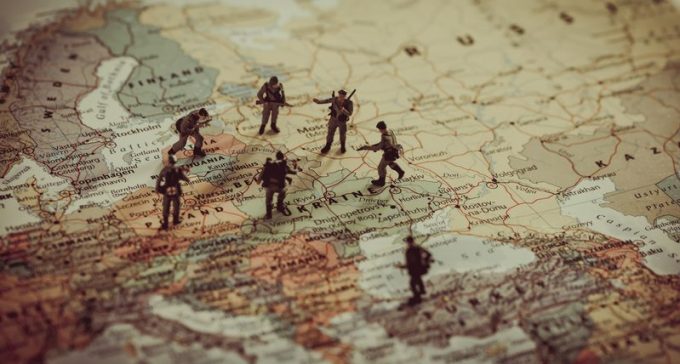 08 Mar

Why war in Ukraine could be catastrophic for container shipping

Although container shipping in and out of the Black Sea remains a relatively niche trade, a Russian invasion of Ukraine could have catastrophic consequences for global container supply chains.

At the Freightwaves Global Supply Chain conference yesterday, Vespucci Maritime CEO Lars Jensen warned that the ripple effects from a military confrontation would likely spread far beyond the region to hit world trade.

"If the situation escalates and Russia invades Ukraine, we are almost certain to see sanctions applied to Russia, and I would expect Russia to retaliate with cyber-attacks.

"Over the past two weeks, we have seen a number of warnings from the US and UK that the danger of cyber-attacks has increased, so there's a very real risk that infrastructure will be targeted," Mr Jensen said.

He drew a comparison with the 2017 NotPetya cyber-attack on Ukraine, which is widely assumed to have been carried out by Kremlin-sponsored hackers, which also crippled the systems of Maersk and FedEx's European subsidiary TNT.

The Danish carrier subsequently revealed the attack cost it around $300m.

"It wasn't a direct attack on Maersk, Maersk was simply one of the many thousands of companies that suffered as collateral damage," said Mr Jensen. "However, it took out Maersk's systems for about two weeks – so in 2017 the world's largest carrier was effectively taken out of trading.

"But it did not have a real effect on supply chains at that time, because there was plenty of buffer capacity in the global system to replace it. However, currently there is zero buffer capacity in container shipping, so a similar cyber-attack could have a devastating effect on global supply chains," he added.

However, while many analysts have warned of the effects war in the Black Sea could have on oil prices, Mr Jensen suggested this would be unlikely to have a significant effect on container freight rates.

"We are in the unusual situation where no shipper really cares about oil prices because freight rates are so high.

"In the past, if carriers had to suddenly apply a $200 BAF increase due to surging oil prices, it would have caused an outcry, but today that sort of increase means nothing," he explained.